Our products offer the best italian tailoring standards.
These unique items are individually hand-sewn to ensure patient care and wellbeing.
TLM was awarded as italian design excellence 2018 for spinfast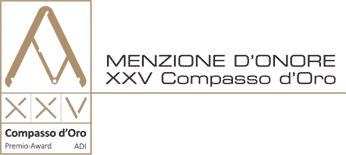 Ongoing research to find innovative solutions, continuous discussion with doctors and orthopaedic technicians, dedicated solutions to meet the many needs of our clients.
TLM orthosis are provided to patients by the orthopaedic technician. The functional features of the orthopaedic devices are guaranteed when it is worn correctly. Our video tutorials illustrate how to proceed to become autonomous.
Ongoing research to find innovative solutions, the use of modern technologies, materials that are OEKO-TEX certified and which preferably contain a natural component, and highly specialised labour make TLM a reliable and safe partner.
The continuous discussion with orthopaedic technicians and doctors specialised in this sector ensures cutting edge top quality standards and excellent wearability.
Dedicated customized solutions to meet the many needs of our clients, underpinned by a production process that rapidly complies with every request is an additional bonus.
Every orthosis has dedicated features for certain pathological conditions.
Low back pain, which is commonly known as "backache", is a condition that affects the lumbar segment of the spine. It manifests with pain, which is often very intense, and limited movements.
Back pain is a condition of the dorsal segment of the spine (the central/upper region) that manifests with constant pain, and is often described as a feeling of heaviness and muscular tension.
Between one vertebra and another of the spine we find the intervertebral disk with a shock absorbing function.
If the stress experienced is too intense or if the disk has degenerated, an expelled herniated disk can develop or even small protrusions.
This degenerative condition affects the joints. It initially concerns articular cartilage, causing alterations, and then involves all the other structures that form a joint.
This skeletal condition manifests with reduced bone mass and resistance due to abnormally low levels of minerals.
After a spinal injury, pharmacological therapy is often combined with conservative treatment with the corset.